Raindrops on roses and whiskers on kittens, bright copper kettles and warm woolen mittens, haha, no I got sidetracked again!! ohhh shiny!!
People often compliment me on my skin and ask what skincare I use. They get a little disappointed when I don't just name one magic product. I'm a bit of a product whore, I chop and change, love trying new things.
These are a few absolute all time FAVES ;
Endota's own brand CEUTICALS cleansing milk . Super gentle and great for all skin types even the most sensititive. I love this product, creamy goodness, easily removes my makeup and leaves it so soft. Especially good during Winter when artificial heat can dry out skin. Priced at $55. These do come on special quite regularly and can be bought in packs with other products to save even more.
I give this a 9 out of 10
From the same range CEUTICALS Hyaluronic Serum. This is the bomb diggity! The only problem with this serum is the size 30 mls goes quick when you are heavy handed like me. The girls assure me that it will last much longer if I use damp hands and pat on gently. I've only started using serums before my moisturiser in the last few years , I've noticed a massive difference. It really helps plump any fine lines. Priced at $80 it's not the cheapest product but it is one of my faves. It actually works.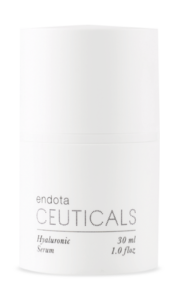 I give this a 10 out of 10
My hippie product love is Organic Coconut oil. Any brand. I use it to remove heavy makeup. Slather it on and wash off with warm water and a flannel. Removes the most stubborn makeup. Cheap and cheerful, no nasty chemicals. Around $8-$15. My jar is over 12 months old, still awesome.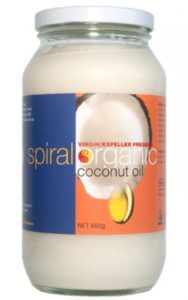 I give this a 10 out of 10
Going on with my hippie theme, my next love is Frankincense oil. I use it nightly to tighten and brighten, around the eyes, avoiding the eyes and eyelids. Best mixed with a carrier oil like rosehip, test skin sensitivities first. Having said that I do use it straight (i'm hardcore like that)  Retail price of $162. Like all Young Living oils this is the most pure and concentrated so worth the dollars, just don't spill it! For an awesome discount a small membership fee is the way to go.
I give this a 10 out of 10
I'm currently trialing a supermarket brand GOODNESS NATURAL BEAUTY LAB cream cleanser.  Vegan, all natural and not tested on animals this certainly ticks a lot of boxes. Surprisingly it's really good, especially for the price and ease of chucking it in the shopping trolley. I bought mine on special in Woolworths for around $12! But Priceline have it in store now for $16.99. Proving you don't always have to spend the big bucks to have soft skin.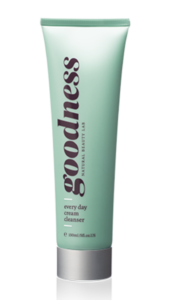 I give this a 9 out of 10
From the same company, GOODNESS NATURAL BEAUTY LAB every morning moisturiser. Smells fab, glides on easily and absorbs quickly. A great every day moisturiser, good for this time of year. Being in my 40's I would definitely add a heavier night time cream or alternate with another brand for a moisture boost. Priceline currently has it for $16.99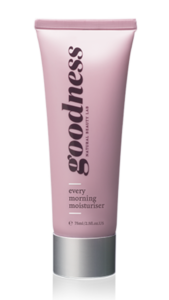 I give this a 7 out of 10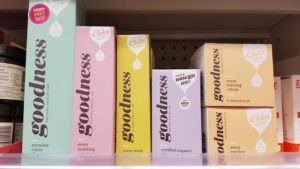 Cream coloured ponies and crisp apple strudels, door bells and sleigh bells and schnitzel with noodles. Wild geese that fly with the moon on their wings. these are a few of my favorite things. Are you singing now? Have a fabulous day and let me know some of your favourite skin care
Listening to : The Sound of music (me singing it)
Wearing : my leopard print dressing gown
Diffusing : Frankincense