I still remember my first decorated bedroom as a child. I think I was around age 4. Mum and Dad had bought some wonderful Holly Hobby wallpaper and matching quilt. I loved it so much, so much that it has always stayed with me, when I see the print I get a huge smile on my face. I also remember fondly prints of alley cats with big eyes ! Very 1970's.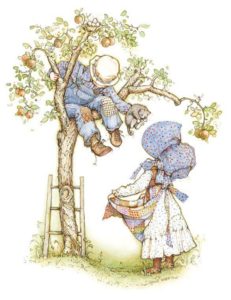 Four children of my own  later, we have had all sorts of rooms, lemon, bright yellow, grey, pinks and creams. If you had told me 18 years ago, when I had my first son Callum that black and white kids bedrooms would be a thing , I would have said "how weird, no way"!
Fast forward and black and white bedrooms are very much the "in thing', often with a scandi feel. They look clean and chic, but better than that with a few simple changes they will see your children from newborn to teen, that won't break the bank.
If I hadn't fallen madly in love with Little Miss E's wallpaper before she was born I would have gone with the black and white simplistic, uncluttered look. I will show you how a couple of black pieces still look fabulous in her room later.
Here are my tips for the monochrome / black and white styling :
1 – A 70/30 balance works best with white being the 70. Too much black is too much. Use it as a contrast. If it still doesn't feel right for you, you can add a pop of colour here and there.
2 – Paint walls white and realise there are a million shades. Grab some sample pots and see which one looks best in your style of home, with your amount of natural light. In a pot you may love it, on the wall you may feel very differently.
3 – Find quilt covers that you love, you don't have to go crazy with cost (unless you want to)
Target have these 2 quilt covers for $30 and under! Amazing right?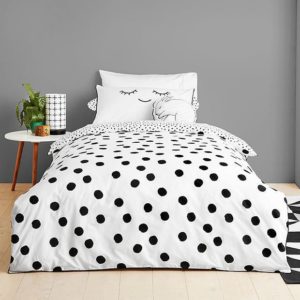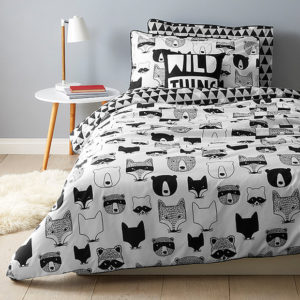 https://www.target.com.au/c/home/bedding/kids-bedding/W130585
Adairs has this cute one from $19.95 and the awesome pillowcase for $11.95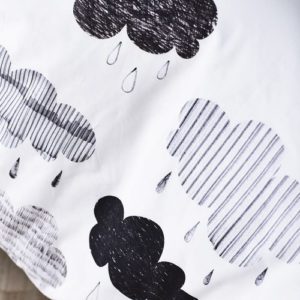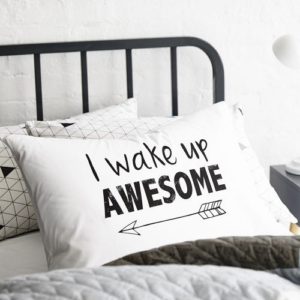 https://www.adairs.com.au/adairs-kids/bedroom/quilt-covers-coverlets/adairs-kids/storm-clouds-black/
The great thing is no matter what you buy in black and white or black and white with a pop of colour they will all go well together.
4 – Go crazy with special prints, small ones group together for impact or a large print . These are some of my favourites from Meeny Miny. Meeny Miny is an Australian business with fabulous customer service and great prices. Starting at just $7.95 it's an inexpensive way to make impact. You can down load an e print, have a printed copy sent or even a framed copy. You can find a discount code at bottom of the blog to save on these gorgeous prints!! You're welcome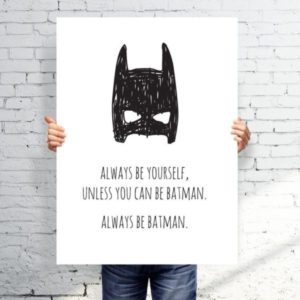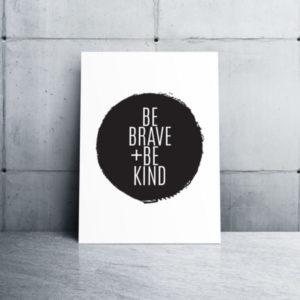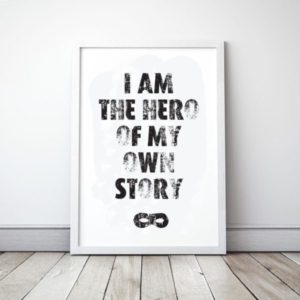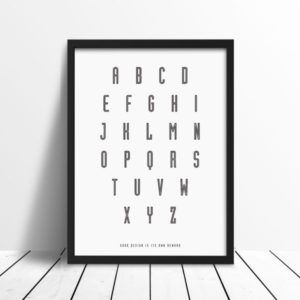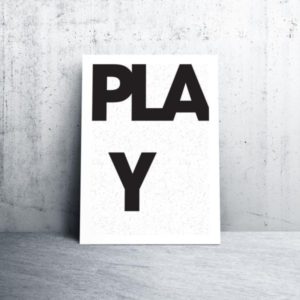 5 – I like natural light coloured woods with monochrome bedrooms and natural fibre rugs, it adds in a little warmth to stop it feeling too sterile. White beds and furniture goes well too.
Kmart has this bargain at $39 , it's perfect and at that cost you can throw it out without guilt if they are like my kids and ruin rugs!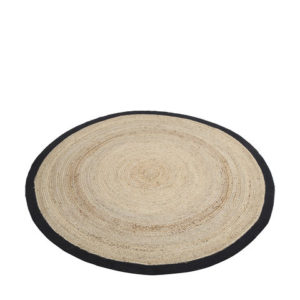 http://www.kmart.com.au/product/round-jute-rug/1062807
6 – Feature walls look fabulous, I love the idea of a chalk board wall. Paint can be bought from Bunnings and most hardware stores for under $15
https://www.bunnings.com.au/white-knight-250ml-black-chalkboard-paint_p1566487
7 – If you are renting never fear, you can create a wonderful space with removable stickers and standing large prints on a dresser or bookshelf
I like these stars from happy walls at under $30 But if you google removable wall stickers there are thousands to choose from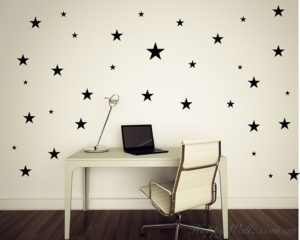 http://www.happywallz.com.au/stars-wall-decal-nursery-modern-pattern-vinyl-sticker.html
8 – Cushions! when using black and white try and look for different shapes, sizes and textures. I am a cushion obsessed lady, you can never have enough. Ask my husband and he begs to differ. Keep an eye on my blog over the next few weeks, I am going to be doing a giveaway (shhh secret squirrels).
9 – Pinterest! Pinterest is a great way to get a visual of how it will all pull together. It's how I often decide what to do with a room. If you love magazines you can do it the old fashioned way and create a mood board with cut outs.
10 – Last but not least lighting finishes the room. There are thousands of gorgeous pendants and night lights available. I love this one from Meeny Miny. You can see it and the Be Brave print in Little Miss E's room with the wallpaper I fell in love with.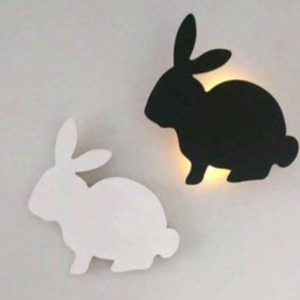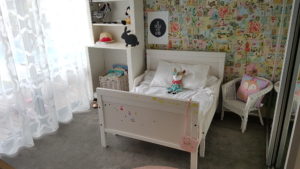 http://meenyminy.com.au/product/bunny-night-light
Much Love ,
Jazz – Just Wingin it
PLEASE USE CODE – TWENTY for 20% off STOREWIDE AT MEENY MINY . Includes sale stock. If purchases reach $70 you will get A FREE GIFT! If you spend $100 you will get a free gift and FREE SHIPPING! 
http://meenyminy.com.au/all-prints/
*some items were kindly gifted for my consideration, I welcome collaborations with businesses if it is a product that I or my readers will love. To work with me, you can contact me via the contact form at the top of the page. Alternatively you can email me directly at Jazz@justwinginit.net.au