I pride myself on being a genuine, authentic version of myself. Occasionally I ask myself what I think that actually means.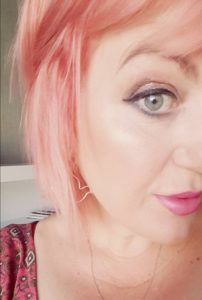 It's roughly been a year since I started this blog and like all things that are new fresh and exciting we have high hopes. A lot happened last year and this year most certainly has a different vibe. My youngest child has started Kindy. My last baby. Funny for some of us, even though we are certain we are done having children, we also have a feeling of sadness. No more tiny babies, no more tiny hands clinging onto our fingers, no more fresh baby smell. We're entering a new era.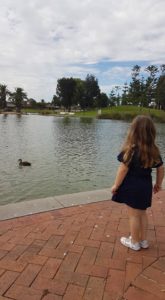 With my first three children I worked full time, studied and worked and even worked two jobs at one point. Far out it was tough, the tiredness. Working full time with kids is exhausting, working and having a partner who wasn't actually helpful was even more exhausting. With Little Miss E I have been lucky to have the opportunity to be a stay at home, full time Mum. That time is coming to an end. Next year my baby will start school. I will have one child in reception, one in year 8 and one in year 12. I am feeling this pressure to start looking, seriously for work outside the home. I'm not sure whether that pressure is more internalised belief that one needs a 'real job' to feel whole, or whether it's friends who say "what will you do all day?'. If you could stay home would you? A couple of friends have suggested altruistic ideas. Volunteering! Give back to the community! Yes that's nice in theory, but where and what?
I had this idea that I would know what I wanted to be when I grew up. I still don't know what that is. Does that mean I'm still a child…LOL! Probably.
Looking at all options and feeling like I am at a crossroad. My husband has asked me to support him this year. Support his hopes and dreams and in some way take a back seat. Oh I hear some feminist rage, as I type those words. You see, my husband supports every whacky, fun, financially burdening idea I have. He never says "no". He was always says "how can we make this happen, how can I support you?" . Last year I travelled, hiked, did a course, lost weight, gained weight and pretty much did whatever I wanted at whim.
Today in the car I asked my husband a funny question. This isn't that uncommon given that I am a weirdo and an over thinker. I asked him if he is ever sick of my company, bored of me. We spend a lot of time together. He works from home, we do school drop offs together, we often shop together. Unlike him, I have quite a bit of real face to face interaction with multiple people. He has a couple of mates, and his Mum and Dad that he sees and chats too. Funnily enough we rarely run out of things to talk about. Anyway, he said I am occasionally annoying..he he he…But mostly he enjoys my company. Phew!  Do you spend a load of time chatting with your partner?
This then made me wonder if we discuss the same types of things as other couples. Dear lord, we have some whacky chats. Sam likes to discuss world politics, I like to avoid the news at all costs, so he could basically tell me anything and I would believe it LOL. We talk about the end of the world, how we'd survive, where we'd go. We talk about social media and how people are easily enraged. We talk about his 'work'. We talk about family, we talk about our kids, A LOT. More than we care to at times. We talk about plans, we talk about past enjoyable times. Yesterday we saw a movie and Sam picked apart the story line, something he quite enjoys, as a movie buff. He notices the cinematography, the lighting, the sound, the characters, where the movie made sense and where it could have been made better. I usually say something like "yeah it was good" or "I loved that movie". I tend to think more about how the movie made me feel. Sometimes we discuss safety, our safety, our kids safety, the safety of travel, the safety of neighborhoods. I think this might be the bi product of two people with PTSD and anxiety marrying…We talk, a lot.
Last weekend we went away for 2 nights to Normanville. It was the longest we had been away together since Little Miss E was born!! It was glorious. Peace and calm. Romantic wines on the almost private beach, tasty meals and a fancy lunch at Leonards Mill.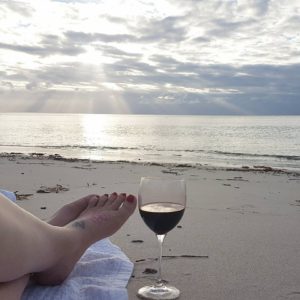 The cabin we stayed on was a few steps down to the beach, had 4 bedrooms, 2 bathrooms. It wasn't fancy, but it was clean and tidy and had everything we needed. The view was amazing. I'll pop the link at the bottom, highly recommend it, we'll be back.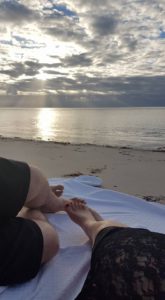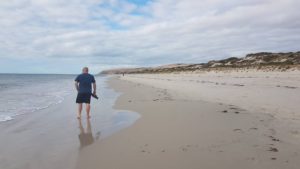 Even though I had just finished prattling on about how often we are together and how much we chat it doesn't compare to being uninterrupted and stress free, like a quick getaway. Naked swim and a bit of cheeky outdoor activities always gets the romance back.
Anyway, I have decided these little chatty blogs might be my new thing. What do you reckon?
Here's my tips for eating and drinking around Normanville .
Mare bello pizza – Hubby had some kind of meaty creation and loved it. I had a veggo treat and found it to be not too oily and quite tasty.
https://www.facebook.com/marebellonormanville/
 Vansh – The restaurant is kinda kitsch and a bit daggy looking. The paintings made me laugh, but the food was really tasty. We had takeaway. Sam had a chicken dish, some rice and garlic naan. I had some daahl and rice. We ordered the medium and it was really mild, so if you like your Indian to have some heat, go hot or extra hot. Reasonably priced, no tummy aches.
http://www.vansh.com.au/index-2.html
Little Sister – I had been here previously and the food and service was fantastic. This time the breakfast took over 40 mins to come out, we didn't order anything extravagant, just a smashed avo and some egg on toast. The coffee is awesome, probably the best in town. Worth a visit if you don't mind the potential long wait.
http://onelittlesister.com.au/
The cream of the crop this trip was Leonards Mill. We went for lunch and had booked easily via the online booking system. I decided I was starving and wanted to try everything. I had the degustation. Loved it! My only complaint was the lamb had a strong smell and was barely cooked. It was super rare. The staff were eager beavers and even though they were all really lovely, it felt at times, a little too helpful. Sam had the chicken and little tasts of mine and really enjoyed it. The wines were perfectly matched. Pricey for some, but I would rather pay more for great food that I can't cook, than pay for food I can cook better myself, if that makes sense.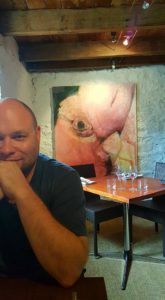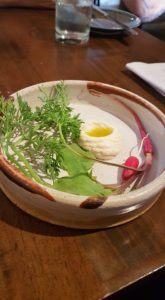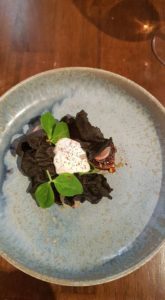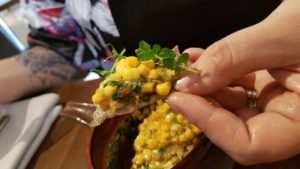 https://www.facebook.com/leonardsmill.com.au/
The Supermarket was well stocked, a little pricier than the city.
Looking forward to booking our next getaway. Not sure if it will be one of the Islands off of Queensland with the kids, or whether we'll head to Fiji.
As always, much love,
Jazz