I was in the shower this morning and all these crazy thoughts came to me but mostly " How bloody confusing it is to be a woman?" Growing up with Christian parents who regularly attended Church was confusing as hell. I was told to sit like a lady, act like a lady, do this or that young lady! I wondered who were these mysterious ladies that I was supposed to be like.
I don't think Church actually did me any harm, in fact it probably gave me some pretty awesome life values. Be kind, be generous, be loving, treat others how you would want to be treated. It also showed me that people love to say one thing on Sundays and do other things Friday to Saturday..ahahaha. Yes.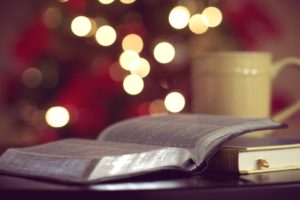 I think about my daughter and what the world holds for her. Growing up when I did there was a basic computer at Primary school, the only thing I could do on it was play "Grannys garden". Do you remember that game? It was amazing and fun and we were all desperate for a turn. So very different to now, in fact when I think about what has changed in such a short period of time, it's astounding.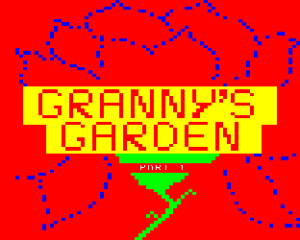 There wasn't social media, only rich business people had mobile phones and they were ridiculously huge. If you wanted to talk to a boy, you rode your bike to the local phone box with 20 cents and lined up if people were waiting. Wow I sound ancient. It was also a time when I could ride my bike to the general store and swap a glass one litre soft drink bottle for 60 mixed lollies in a paper bag! Yes, 3 lollies for 1 cent! I grew up in a small country town and it took us longer than most to catch up on things. I still remember the heavy wooden door, as you pushed it open the bell at the top would ring. The General Store had a Post office attached, at age 12 Mum and Dad would trust me to pick up their mail on the way home from school. The big wooden floor boards creaked and the people who owned and ran it would take their time coming from the back. No surveillance cameras, nothing locked up, just simple trust that people wouldn't steal from you. Seems surreal.
It was a simple life where we were kicked outside on a weekend whilst Mum and Dad "cleaned the house"…yeahhh OK Mum and Dad, sure you were cleaning. If we wanted a drink the hose was available, Mum would throw us a sandwich, white bread jam, vegemite or cheese. No Mothers guilt back then, no one to tell you that white bread was pretty much rubbish, hahah, Can you imagine if I locked my kids out the back today and threw them a white bread sandwich? I think my 10 year old would pack his bags, go to his Dad's and need counselling for a year. Maybe a slight exaggeration, but you get the picture.
My Dad was a hardworking man, we never went without anything. I never knew my parents were living just above the poverty line. My Mum would cook honest meals, meat and three veg. The meat I would leave and after years of arguing with me about it Mum accepted that I was a vegetarian. Still am today. Hand me down clothes were exciting and op shopping was one of Mums favourite things.
I was a bit of a "tomboy", I don't even know if that word is used these days? I played tennis, netball, rode my bike down the dirt tracks and went under the farmers fences into the dams. I was a bit of a loner. I spent a lot of time with my Dad helping him work on cars and whatever money making venture he was doing at the time. He's done everything from antique furniture restoration, car spray painting, bonsai, to dressing up as a clown and making balloon animals at kids parties! If there is a way to make money from something you enjoy doing, my Dad has found a way.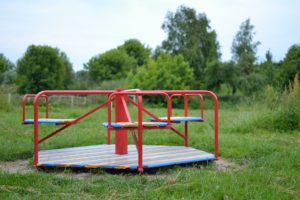 So my Childhood seems pretty idyllic right? It was far from story book and got progressively more difficult as I ventured into adulthood. Why? Because being a Young Woman, well a Woman in this world is fucking hard and without all the amazing women like Clementine Ford and Taryn Brumfitt (on a side note see 'Embrace' the movie, it can change your life) it would become a very dark place. We need smart ballsy women who can advocate for change and for women to continue be treated as equals.
Social media, advertising, movies, music are all painting a picture. A picture that says be a size 8, but don't be too skinny, Be tall but not too tall and if you're tall dont wear heels,don't tower over your partner, be smart but not too smart, be sexy but not too sexy because then you're slutty! Wear makeup to be attractive, but not too much because you'll look like a slut. It hurts my brain, so imagine the brain of a developing young woman! MADNESS.
Thank Fuck I'm a 40 year old, married and relatively sane woman. No way I would trade my childhood or youth for the ones of today. So confusing.
I will tell my daughter that she has so many opportunities to do whatever she wants, be whoever she wants, wear whatever she wants. That her value is not placed on the way she looks, but the way she loves and receives love. That there is one meaning to the word NO and that is NO. That sex isn't a bargaining tool or a gift to be sold off to the highest bidder. That it's one of life's beautiful pleasures to be enjoyed, ONLY when she chooses, not when she is coerced, or shamed into it, not when others tell her she is "ready" or waiting too long. Only she can decide.
I will tell her that relationships are hard work but worthwhile, but there is nothing wrong with staying single and exploring the world. That being a Mother has been my absolute greatest joy and also brought me the absolute worst heartbreak. That if she chooses to be a Mother I will delight in the blessing of being a Grandma, but if she chooses to stay child free I will take delight in knowing I brought a strong woman into the world that stays true to her self. I will teach her self care and resilience. She will know I will be there for her to share in her joys and her lows as long as I walk this earth.
I have been abused, beaten and raped. I have been in relationships that were destined for failure from the second they started. I have lived, loved and it has taken me a lot to learn. What I have learnt is the greatest quality (weapon of defence) in this world is self esteem.
Nothing in this world will beat you if you know to your core that you are worthy, that you are absolute worth it. That you know that you have everything you could ever need right inside your heart.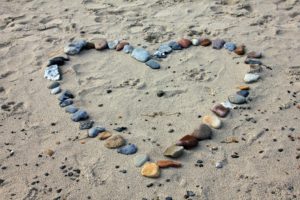 Dear girl, be an encourager in a sea of mean girls. Surround yourself with women who encourage and support you in all areas to be the best and most authentic version of yourself. Create a village of people with your core beliefs and values. Delight in their wins and support them in their lows. Know that people come into our lives for a reason, a season or a lifetime. That we're all just doing the best we can, with the tools and knowledge we have at any given time. That we can change our minds and that's OK.
But most of all "We are all just winging it", every single one of us. We all have hopes, dreams and fears. We're all here for just a short time and before you know it you'll be Fourty years old and wondering where all the time has gone too..
What will you tell your daughters?
Much Love,
Just Wingin it,
Jazz
Diffusing : Awaken
Wearing : Pjs
Listening too : the fishtank that is over due for a clean.