I giggled as I wrote that title..chumps!! haha. Three years ago I wrote "my new years resolution is to never make one again" and guess what? It's the only one I have managed to keep, ever!
Placing pressure on yourself to change something dramatically and quickly is often just setting yourself up for failure and disappointment. No one needs to feel like shit for breaking a resolution.
Having said all that above, having a picture of how you would like the upcoming year to go for you can be achieved. Vision boards are perfect for all the things that inspire and motivate you. Vision boards obviously can be done as often or as little as you like, they don't need to be before the start of the new year, but I think it's a much better way to start the year than a resolution.
If you're not the arts and craft, glue and paper type, then you can google a free template and make one electronically. There are fancier ones for a small cost.
If you feel like getting creative pinterest has a whole heap of inspiration https://au.pinterest.com/search/pins/?q=vision%20board&rs=typed&term_meta[]=vision%7Ctyped&term_meta[]=board%7Ctyped
How was 2016 for you? I see a lot of my Facebook friends saying they will be glad when it's over. People have struggled with health, finances and unemployment. A general lack of enthusiasm for life.
My yoga teacher and I have talked briefly about how the world is changing, how people are changing and how there are a whole heap of people no longer satisfied following along in life like a sheep. Change is happening on a global scale and I can feel it. That might be all "woowoo" or "hippydippy" shit to you and that's fine, but I am excited and interested to see how the next year evolves.
This year has been HUGE in terms of growth for me. Not around the waist, haha, OK, around the waist, but more about internal changes, emotional growth and learning to let go of what no longer serves me.
It was a BIG year as far as birthdays go, I turned 40. Fourty is pretty good. I feel good with who I am, who I choose to share my time with and who I open my heart too. I've learnt where to place boundaries. I think the hardest thing is for me is learning when to stop giving help and advice. No point in putting energies into people who won't help themselves.
The other huge thing was taking the leap of faith and creating my blog. It was something that had been brewing for a couple of years, but timing needed to be right, I needed to be confident and ready. The push came from my yoga teacher and a few friends who told me they enjoyed what I wrote, that it was authentic, heartfelt and could make a difference. Since I have started, just a few short months ago, some of you have written to me privately and thanked me, telling me that what I wrote had come just when they needed to read it. Others told me that I inspire and encourage them to keep going, especially after times of grief and loss. Those messages sometimes leave me speechless, sometimes I am moved to tears, but know that I am always sending you love. Thankyou, you are my why. You are why I open my heart and my mind and share all the bits that are hard to write. If I can challenge or encourage one person it's so worth it.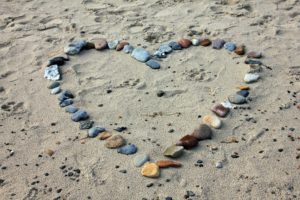 I'm a bit of a shopper, shocked right? I love a bargain, but I also love quality. Handmade, lovingly made makes my heart sing. I am passionate about small business, I where possible will buy Australian made and manufactured. This is the other side of my blogging that will expand next year and over time.
I read a quote the other day that said "we choose the world we want to live in by where we choose to spend our money"…I think that in a world that is all about "buy, buy, buy" not think, think, think, we need to slow down and re think that world we are creating.
Whatever brings you joy, do that. Breathe. Understand that ever single person is just wingin' it like me, like you. Focus on being the very best version of you going into 2017, whatever you feel that is for you and it's going to be a FABULOUS YEAR.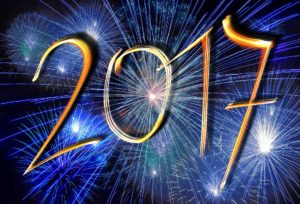 Much Love,
Jazz
Wearing : clarity
Diffusing : clarity
Listening to : the cat eating the kids dinner on the table!! ugh