Just when you think you have all the answers, they change all the questions! Do you feel me? haha..
Wow, what a crazy ride 2017 has been.
An old lady once said to me "ohhh you wait dear, as you age, time gets faster and faster". That old chook was right.
This year has flown. FUCK WHAT A CRAZY YEAR!
This has been one of the best and one of the worst years of my life. Obviously not 'the worst' because I've had some pretty fucked years.
Let's look at my personal achievements :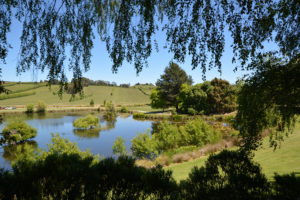 1 – Grown (albeit slowly) my blog, my instagram and my Facebook pages.Small business is a learning curve!
2 – Lost 22kg!! wow! size 14/16 down to a 8/10 . Far out it was HARD! The sacrifice, the struggles. (blog post coming).
3 – Hiked the Queen Charlotte track in New Zealand.
4 – Travelled overseas on my own. Left my family and kids for 11 days.
5 – Made some kind, genuine, supportive friends. I might argue that THIS is my greatest achievement this year.
6 – Ticked off a bucket list item, went to Cradle Mountain Tassie and hiked.
7 – Gave less fucks. Saved my fucks for things that mattered.
8 – Got closer to my husband.
9 – realised I make too many assumptions, tried twice as hard not to do so.
10 – learnt to recognise what really matters, again.
Let's look at the 'shit list'.
I am my harshest critic. Learning to be kind to myself is my greatest challenge, because often I am a complete fuck up! whoops!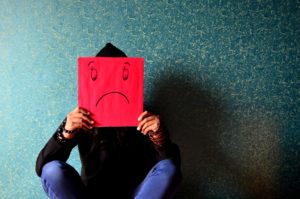 1 – gained back almost all of the weight I lost!!! You are thinking WTAF!? Yeah me too. Depression, anxiety and such are a bitch
when it comes to weight. I wish I could just maintain, but I am still not mentally well enough to do that, clearly. It hurts, a lot.
I sit here, crying, ashamed. Fuck, am I embarassed. I was so so so proud. I exercised sometimes 3 times a day, watched EVERYTHING i ate and
here I am FAT again.For once I didn't want to be the fat sister at Xmas, that hasn't gone so well. I promised myself it would be different this time. Boo. Watch this space. I i am going to be working with a naturopath, seems my hormones have a lot to do with this!
2 – Had one of the toughest August/September periods since losing my son. Fell into a heap.
3 – Still having tough days.
4 – Still not great at keeping a clean/tidy home. It's not feral, but it's no show home
OK, So the good outweighs the bad. Not ready for the glue factory yet!
I often talk about the kindness of strangers. A funny thing happens when you are your authentic self. Even when that isn't smiley,
happy, bubbly me. I openly tell people at parties and events that I attend when I am struggling. Sometimes I will open with "Hey there,
I am Jazz and I am having a bit of a shitty day with anxiety, sorry If I seem a bit weird" *insert nervous laugh. People will laugh with
me and be honest about their day, their week, their mental health status. It's actually really refreshing.
I don't have the energy to be someone I am not.
My vulnerabilty makes me kind. It makes me humble. It gives me empathy.
My anxiety is a lying asshole.
My depression is a boring jerk, it robs me of joy in things that I would normally have so much excitement for.
Understanding these things means the difference in staying in and working through, right now I am working through.
Anxiety says my blogs are bullshit, that no one cares, waste of time. Depression says I am too tired, do it later, it's too hard.
First sign to change is understanding.
If I have learnt anything this year, it's a greater understanding of self. That is pretty cool.
How was your 2017?
Much Love,
Jazz