It's funny how things happen in my life, by chance, by thoughts manifesting into reality, or when I stop worrying what others may think do or say and just let things evolve organically.
I am 2 weeks in to a 10 week Yoga course, this one focuses on the chakras. This week we (a group of 6 – 10 lush goddesses) focused on the Sacral Chakra – Svadhisthana. The sacral chakra is the centre of feeling, emotion, pleasure, sensuality, intimacy, and connection.
(My amazing teacher can be found here : https://www.facebook.com/AbunDanceandYogaStudio/?fref=ts )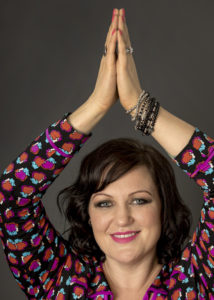 The main challenge for the sacral chakra is the conditioning of our society. We live in a society where feelings are not valued, where passion, and emotional reactions are being frowned upon. We are being taught not to "lose control". And we get disconnected from our bodies, our feelings.
Our society values youth, beauty and wealth above all else. The problem with that is our spirit, soul, inner light or our essence of who we are is ageless. Our sacral chakra is the centre for our creativity and sexuality.
As we age society tells women they are no longer beautiful, lush sensual creatures. How wrong that is!! As we learn to love ourselves, as we grow to know ourselves, the opportunities for experiencing great highs and immense pleasures also grows.
I am not just talking sex. Sex is great, but I'm talking sensuality, unashamed pleasures. The basic pleasures in life available to everyone who chooses to awaken and indulge.
Soft grass under the feet, a fluffy blanket, swishing silk on bare legs. All so very sensual. A smile from a stranger that warms our hearts. The sunshine on our skin as we lay on a rug reading a book. The smell of coffee brewing, warm fresh bread with butter, dusting powder making our skin glide after a long luxurious bath.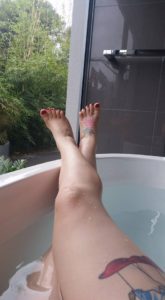 There is no shame in enjoying every moment of every day. There is an absolute necessity to take time for ourselves, to breathe deeply, to be open to life's joys and pleasures.
Women are taught to give, give, give. We are givers and nurturing by nature, but we can't give from an empty cup. It's so very important to refill and revitalise. It doesn't have to mean spending money, though we shouldn't feel guilty for doing that either. Self care is essential for being a Goddess. A man won't feel guilty for playing golf with the boys, or going for drinks after work, he won't worry what others will think when he leaves the kids for a week as he heads off over seas. He knows he needs those things to re charge and reinvigorate his life. Neither should we. Guilt has no place in the life of a Goddess!
This week I had the delight at being invited to the Lush Rundle Mall store V.I.P night for bloggers and social media darlings. I was pretty chuffed as I have been a fan of LUSH for many years.
My first encounter with the store and their products was about 18 years ago (maybe a little more), I went to Melbourne for the first time as an adult. It was a girls weekend. My friend and I stayed in a fancy hotel and shopped til we dropped. I walked into LUSH store and was welcomed by the most amazing range of smells. HEAVEN. I bought some Karma fragrance and body powder, plus solid massage bars and bath bombs.
My friend and I went back to the hotel after a long day shopping and had a bath together, chucked in a bath bomb. It was a girls weekend and we were indulging. No, it wasn't a sexual thing, we were both married to different men at that time. The bath bomb was divine. Then we massaged our feet and legs with the solid bath oils. My memory is a bit sketchy but I think it was a chocolate bar massage oil. Then I dusted myself in the most divine powder and popped on some fragrance. We got dressed to go for a night on the town. I wore black leather pants and a fitted black top, long blonde pony tail swishing. I still remember how good I felt about myself that evening.
That night was so much fun. It's amazing how smells are a way for us to reconnect to times and places. Do you ever walk past someone wearing a fragrance of a loved one and it warms your heart? Do you get into a lift and smell an average looking man with amazing cologne who suddenly becomes a whole lot more attractive? The power of scent.
The LUSH shop in Rundle Mall has been a little squashy at times, small store with a huge amount of customers. I would just run in and out when in the city and grab a fresh face scrub or shower gel. Well, after seeing the new and amazingly expanded store, I can't wait to get in more often. It's so much more open and spacious.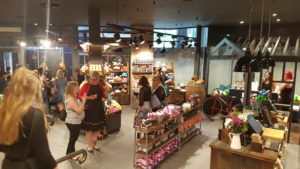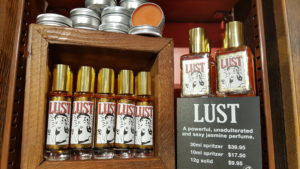 There were loads of limited release items for Christmas, plus all the old favourites. I love a brand with a conscience. No animal testing, vegan products and money going back to communities and charities is enough for me to want to shop there. Add into that staff who know the products so well, right down to the ingredients!! I met a lovely young woman who helped me with my specific skin care needs, let me try scrubs, creams, powders and all sorts in store, explaining the best way to use them. If you're reading this, thank you gorgeous.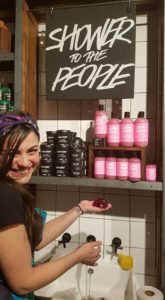 The Rundle Mall store fit out was built with the wood used for the scaffolding of the Sydney harbour bridge!! More recycling/upcycling. Products are 'nude' wherever possible!! Who doesn't love being nude? Seriously though, less crap we pollute the beautiful earth with the better. You can buy an organic cotton wrap to wrap your items in, which then can be then used as a head scarf. The store has knot wraps made from plastic bottles and vintage scarfs available to purchase also. No plastic bags!! YAY! Containers are made from recycled plastic and can be washed and taken back into the store.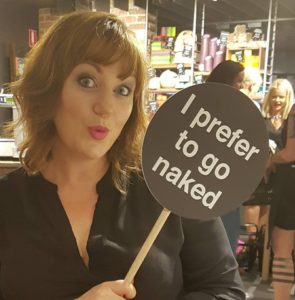 I ended up with a LARGE bag of amazing products, some generously gifted to me from LUSH and some I bought myself, because…well, because I can and I love a little pampering (that's not a secret right? haha).
I chose based on the recommendations of the lovely woman in store with some items and some just because they smell like heaven. Then I chose some based on their cheeky and fun names…I know..I know…big kid I am.
How could I resist some "oral pleasure"? haha….Oral pleasure toothy tabs. A funky little alternative to regular toothpaste, these would make a hilarious Kris Kringle or stocking stuffer. They leave your teeth feeling super clean.
No surprises I loved the 'Lust' solid fragrance.
A powerful, unadulterated and sexy jasmine perfume. This delivers a long-lasting floral hit onto the skin, for those days (or nights) when you want to tempt and tantalise. Notes: Jasmine, ylang ylang, rose, vanilla, sandalwood
I came straight home from the V.I.P night and washed off my makeup using Ultrabland cleanser. This was recommended to me because of it's awesome ability to remove makeup and leave my 40 year old skin smooth and soft. I freaking love this product.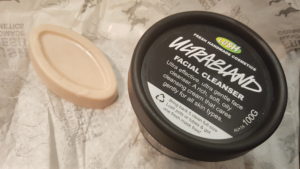 Based on an ancient Greek formula for cold cream, Ultrabland is beautifully simple and very effective. Made with almond oil, rose water, beeswax and honey, this cleanser removes all traces of dirt and makeup, without stripping away your skin's natural defences. Smooth over the face, any dirt will cling to the cream and you can remove it with a warm damp cloth or cotton wool.
Then I used the solid serum! Full of grace serum bar. The lovely young man at the cash register raved about this product as did the other staff I spoke to. They weren't lying, it glides on and moisturises like a dream. LIKE A BEAUTIFUL DREAM.
A deeply moisturising facial serum in solid form that glides on to leave skin feeling renewed without heaviness. We've created a skin-feeding blend of oils and mixed with Portobello mushrooms for their skin-protecting vitamins and minerals, whilst chamomile blue oil and calamine powder calm the skin – and the latter controls greasiness too. Warm on the fingertips or glide it across the skin like a massage bar, allowing the bar to melt and all the beautiful ingredients to soak in.
I was so impressed at the store layout and also the lovely way that they welcomed us all in. Cocktails and smoothies were going down nicely, but what I loved was that we had a chance to make our own bath bomb! I was a bit of a dudd and the young woman helped me out. They explained that each bath bomb you buy is handmade and that with this bath bomb 6 special stars filled with nourishing oils were also carefully made and added. YAY!
I have so many other lovely LUSH products I'd love to share with you Lush Goddesses, so pop over to Instagram or Facebook. I will trial and review each one as the days go by.
If you do head into the LUSH store in the city, tell them a blogger by the name of 'Just Wingin it' sent you…Go on you deserve a little pampering …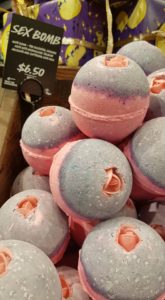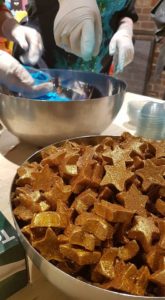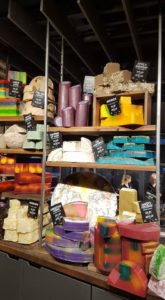 Much Love,
Just wingin it,
Jazz