What if I told you, you have everything you need within. What if I told you that you can take control of your life, your voice, your thoughts, your story? You might be thinking, but you don't know what I've been through, what I am going through. You don't understand my anxiety, my depression, my social phobia…..Or whatever it is that right now is preventing you from becoming the person you're destined to be.
Eight years ago my son died in a freak accident. He was 10. Beautiful in face and in heart. My daughter became permanently disabled in that same accident. Down the track I will share all those details with you.
Today I want to share some of my journey in recovery from PTSD, Depression, Anxiety.
When you feel you have nothing to live for you do some crazy shit. PTSD is a wild ride. The range of emotions, the hypervigilance, risky behaviours…The more disconnected you become from yourself and your world, the more you wonder if you'll ever go back. I swam naked at a public beach, danced on a bar top and so many other things that weren't normal for me. Those moments of not caring were the flip side to the days of crippling anxiety. I would wake some nights, barely able to breathe, confused frightened and wondering if and when the pain would end. Yelling at people for small mistakes and tearing others down, justified in my mind, but completely out of control. The sweet relief of sleep, short lived, waking and for one second not thinking, then BAM…That intense pain of heartbreak and loss.
I planned to die. I planned to die when my kids were safe, when financial safeguards were in place. When their care was sorted. I planned to die!! . Death seemed the only answer to stopping the pain. I would have done anything to stop the heartache. It wasn't my time and I thank the Gods, the Universe and my good friend who at the time took the time to come and make a pact with me. A pact that I wouldn't end my story like this. For that I am eternally greatful. It was never about dying, it was about the end of pain.
When I thought about writing a blog it came from wanting to write a book. A book of my life, my struggles and my recovery from PTSD. During a Yoga session I heard a clear voice saying "write from the heart". When we speak our stories we help heal, we help heal ourselves and we hopefully can help heal others. I had doubts, I wondered whether anyone would read it, I wondered whether what I could say mattered. Like all Mums at some point I heard "you're just a Mum". What matters to me is that my story might be the one thing that helps someone start their path to wellness. What matters to me is helping one person know that they too matter. The voice we listen to, the words we play over in our minds become our truth. Make sure the words you replay are on your side. You wouldn't say negative things to those you love, don't say them to yourself. You are absolutely worthy of a life filled with love, joy, respect, adventure and wholeness.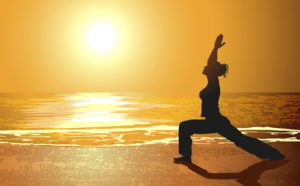 Your life is like a choose your own adventure story, don't like where your path is leading you, turn the page, make another choice. If you can't do that, get help to do that. The bravest person is the one who admits they can't do it alone.
Your life is like a choose your own adventure story, don't like where your path is leading you, turn the page, make another choice. If you can't do that, get help to do that. The bravest person is the one who admits they can't do it alone.
During the height of my PTSD I made friendships that were very much a part of my self destructive behaviours. Like absolutely attracts like. Friendships based on negativity, friendships based on alcohol, sex, even having the same mental health issues. At the time I wasn't aware of it. It wasn't until I was well, til these friendships dissolved that I could see what was happening and that this was no longer the person I was or wanted to be.When you are in the thick of things, it's hard to see that there is light at the end of the tunnel and equally hard to see that we become like those around us. I am careful with my friendships now, I choose people that bring positivity, honesty and openness. People that are genuinely happy in my successes and can be there to support me on the bad days. People that I can celebrate their good and bad times with an open heart.
On the road to recovery from loss or trauma, you need to put yourself first. As a Mum we hear a message "kids come first". A Mum who doesn't look after herself physically, mentally and emotionally first, will never have what it takes to give 100% to her child.We can't pour from an empty cup . When we are living our life as our authentic self it becomes less of a drag caring for others. It becomes a joy to care for our children and our partners.
– I give up freely what is no longer serving me, I give it up to create space for what inspires me – 
This is a quote that is a mantra for me. Giving up what isn't bringing Joy or wellness isn't always easy. It's not just about things, it's about friends, it's about the internal monologue.
I once told a close friend that staying depressed was the easy option. To stay depressed you need to do nothing. You often feel nothing. Feeling nothing can be a blessing and a curse.
To choose wellness is a daily choice. I didn't just wake one day able to feel joy and happiness. I didn't just wake one day a little ray of sunshine. It was hard, so very hard. One tiny painful step at a time. Often two steps forward and two steps back. Learning who I was all over again. Finding peace amongst the pain.
So what did I do? 
I chose to find joy in the little things. I celebrated my small victories, a night without a nightmare, a day without alcohol, a day dressed with hair and makeup done. I looked for some normalcy amongst the chaos. Greatfulness saved my life. There is always, always, something to be greatful for. Yes my son died and my daughter has been through hell but I have family and friends that care for me. I have more time with my daughter that was seen as impossible. I met people that with small words of kindness changed my life. I learnt what matters. When we can give thanks for the little things, we learn it's the little things that change us.
I did all the standard recommended things too, I saw a psychiatrist, daily for a year. I started to eat healthily again, walked, reduced alcohol intake. I allowed myself time to grieve. Then the final thing which I feel had the most impact was Yoga and meditation.
I had been doing lots of mindless things, distracting myself. Distraction only lasts a certain amount of time. The things that we repress will eventually come out in one way or another.
Every single day I choose wellness. I work happiness like a muscle. I love and live with an open heart and give thanks for all the amazing things I have and all the amazing things yet to come. I know you can too.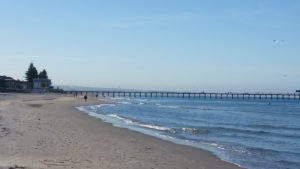 Disclaimer : I am not a therapist, I am not trained in any way to give professional medical advice. This is just my story.