Well, here we are mid June and it's my birthday week. Holy Guacamole.
This year has flown already and I feel like I have changed and achieved so much already! I said 2017 was going to be 'The year of YES'. Here I am saying yes to health, wealth and happiness. Just waiting for the Universe to chuck me some millions and I have the trifecta.
Earlier this year I had worked myself into some kind of weird frenzy about "finding my life purpose", I thought I would maybe find it on top of a mountain. No life purpose but what an experience.
I have come to the conclusion that I will no longer seek purpose, but live in each moment as fully and closely to self, remain open and do everything from a place of love. Easy right? hehe
As I grow to know myself, surround myself with beautiful souls and stand within my power I feel an ever expanding love. For nothing is lost when we give love, it only multiplies. (slipping in a little hippy woo woo for those that read my blogs and like to remind me I'm full of wank, you're welcome gorgeous).
I used to cry every single birthday. Weird. I still don't know why, but I no longer do that. I celebrate another year and another opportunity for change and progress. Life really does begin at 40.
I am a bit of a dickhead, it's highly amusing to me. I am constantly challenging my own views on things.
The biggest lesson I have learnt this year so far, is that I make HUGE assumptions, about people, places, situations. Instead of letting this irritate me, I notice it, have a laugh at myself and remind myself to keep an open mind and let go of pre conceived ideas.
One of those times was during a workshop with Miriam Castilla. I have always thought that vision boards were…..wanky as. I couldn't see myself sitting down to cut and paste pictures to a board like a year 5 school project. Well, I did just that thing. Wow, was it powerful. Not only doing it for myself but seeing others do theirs and realising how different all our dreams, hopes and aspirations are. Let's just say the Universe has an amazing sense of humour. Can't wait to see how my vision board comes to life.
Now, I had no fucking idea where I would put a huge piece of card with pretty pictures, words and especially the words "lots of sex" on it. bahahahah. We'll get back to the where in a second.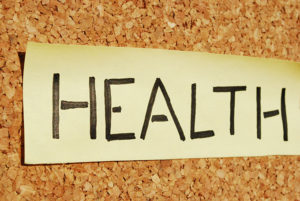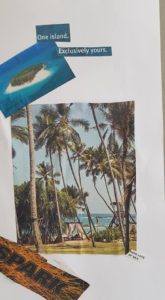 I have been thinking a lot about where i can reduce stress in my life and came to the conclusion that I am the pilot of my plane and I am running this trip. I am the creator of my stresses in some way. I am either attracting it, manifesting it or not recognising it before it becomes an issue.
My garage had become a HUGE source of stress for me. It was the main area of my home that was cluttered with crap, literally rubbish. Also bags and bags of clothes in all sorts of sizes, especially larger sizes. I had focused on it for so long it actually seemed like an impossible task. I kept asking the hubster to give me a hand, knowing full well it would possibly be a recipe for an argument. Then I saw a woman in a FB group i'm in advertising her de cluttering business. Gave her a call and organised a time for a quote. She made it seem achievable and easy. At the quote time we organised for her to come back the next day!! I don't fuck about, LOL.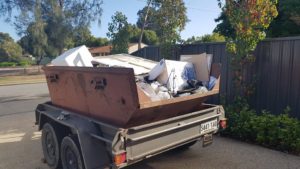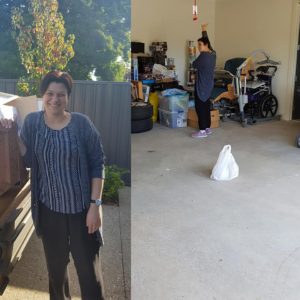 When the woman arrived (Tanya), we got about throwing things into the skip, then making piles for donation, piles for sale and making sense of everything else. Had to laugh when the hubster said "all this crap is yours" but it ended up that most of what was left in the garage is actually his. Life with a collector!
Tanya made the experience stress free and I am so glad I finally did it. What we focus on grows, where we keep our thoughts becomes a stress. I will link to her business at the bottom. If you are struggling to get an area of your home organised it's definitely worth the small outlay.
The other source of stress for me is washing!! It feels like a never ending chore. I laughed once when I had finished it all and my Mum said "take a photo and enjoy, it never lasts long". Boo! So, I have decided to change my mindset around this chore. I cleaned the laundry, rid it of clutter, popped up a nice painting and found the perfect place for my vision board! See, told you i'd get back to the where to put it. When my daughters carers come they get to enjoy the life I plan on creating for myself..bahahahha. One of them said "umm, what is that stuck up in the laundry"..hehe.
So, now I have eliminated my 2 main areas of stress, which happened to be the things that I let my mind focus on.
Life is good. With love and a heart full of Joy I plan on enjoying my birthday week.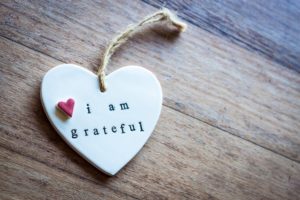 Wearing : sensation
Diffusing : grapefruit
Listening to : Ellie Goulding
Much Love as always,
Jazz xx
PS – PS – what brings you stress? Are you focusing your thoughts there? what can you do to facilitate change? I'd love to know
https://www.facebook.com/StartingFRESHAdelaide/?pnref=lhc