My budgeting is a little like my diet and exercise regime…erratic! Over the years I have been a budgeting genius, making magic from very little OR purchasing ridiculous impractical items because "ohhh it's so pretty", ask my Husband and he will say "that bloody rug"…haha
I go through buying phases, mini addictions, from antique china tea cups to proper flax linen for the bedroom. I know, I know…ridiculous.
There are a million budget plans online and everyone thinks their way is the best. It probably is the best, for them. Finding something simple you can easily follow is what I recommend.
For me budgeting and de cluttering are like best mates. If you can't see what is in your wardrobe, you won't know what you actually need. The perfect top for Saturday night's date might be buried beneath all the clothes that "might fit one day"!
After a drawer clean out in my bathroom I found some awesome lipsticks I forgot I owned, if I didn't do that de clutter I probably would have spent $20 – $60 on a new ones(s).
When I am stressed I do 3 things : eat, drink and SHOP. Sometimes I combine them all with some late night internet shopping, glass of wine and some tasty treat. LOL, I know, terrible and we all know where our addictions lie. It's about being honest with ourselves and keeping check on those things.
I read a quote which said " tidying up is just organised clutter". How many of us have tubs of crap, toys, shoes, belts? most of us ..Stuff that isn't used or needed. Organised clutter.
I am on a mission. My garage, which is the most cluttered space in my home, is going to be emptied. First a garage sale then a mini skip, very soon. Before the end of January. I am giving my husband and myself one month. Time frames help.
My wardrobe I usually de clutter and organise about every 3 months. I don't keep things that don't fit, if I lose weight fabulous, that will give me a chance to treat myself with something new. If I gain weight I usually have a couple of flattering outfits til I'm at a comfortable size again.
Anyway, back to the 'great budget of 2017'. We are a family of 5 on a limited budget. You might see that I have pretty things, those things are often bought on sale, part paid or something that is on my priority list. We all place great value on different things. This is my priority list. Having a list of most to least important can help curb unwanted spending …
1 – Organic and/or market fresh food . If that's not available then produce that is in season.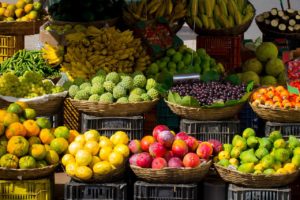 I would love to grow all my own fruit and veg, but I live at Henley beach with a landscaped small garden and truthfully I wouldn't put the time in that is needed. There are various co ops you can join to save money, there are lots of fabulous markets you can go to as well. I spend a big chunk of our budget on fresh food. We are a predominantly vegetarian family and I see good food as a cheaper means to health than big expense on medications down the track. Some health conditions are purely from bad diet and lack of exercise. If we can eliminate those then that's a great start. I like to think I am giving the kids the very best start with good fruit and veg. The meat eater mostly has organic and grass fed meat. Friends joke that one day they will eat rubbish entering the teen years, that's fine, when I can control things I will.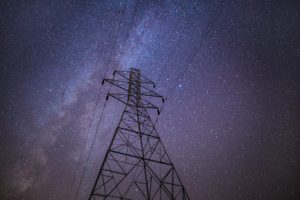 2 – Utilities paid. 
Part payments of electricity, gas, phone are available. Ask your provider. I grew up with Mum and Dad having envelopes, they would put money into envelopes then when the bills came in they didn't have to struggle to find the money. These days you can set up specific internet accounts where money is automatically transferred.
3 – Private health, car insurance, home insurance.
Shop around, ask for discounts. Make sure you are not paying for stuff you don't need. If you can save the money for health issues that may pop up it is thought to be a cheaper option, I don't do it that way, we have family cover. It is well used, chiro, massage etc. I've always had home and contents insurance, even when I was a single Mum. Luckily because I had a house fire and lost almost everything. I wouldn't have had the money to replace all the things I needed without insurance.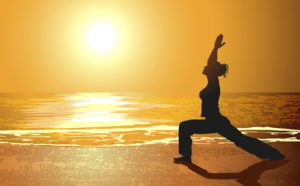 4 – Gym memberships, Yoga, Hiking.
If I don't have someone encouraging me I won't exercise. I love it at the end of each session but I struggle to go unless i'm in the thick of an obsession. I get obsessed with exercise every couple of years, then the interest wears off over time. I wish I could be consistent on my own. I envy people that maintain their best weight ( the weight that makes them feel good, not the weight society suggests). I have let my weight get to the end of my comfort level and am about to move it, move it! hehe. Yoga is a necessary expense for me as it has played a crucial role in my mental health. Hiking is something I love and enjoy so I am going to crack on with that this year. These things might not be in your budget, you can do them for free. Youtube has loads of exercise and yoga tutorials. Walking with a friend is free. Hiking with a friend is free. I pay because I need to be pushed.
5 – Clothes 
I like to look nice and feel good in what I am wearing. I also like my kids to look nice too. I like good quality, well made and handmade. I tell my sisters I buy designer clothes at Kmart and Target prices. I shop the sales. I love when David Jones or Myer have a sale on sale items. I will often just pop in and check what is available. I buy clothes in the next size and out of season, for the kids. Sometimes I will find designer clothing at 80% off. End of Summer I will buy my daughter bathers that were $60 – $80 for $10! Crazy right. I also look at kids clothing websites and shop their sale sections, most items under $10. The other way to save is buying bulk lots on ebay and keeping the best from the lot and donating the less than perfect. Gumtree is another place people don't think to look. If you enjoy op shopping that is another way to pick up cute pieces cheap. I am very fussy with op shop stuff,I go over the items thoroughly, don't buy stained, faded or anything with threads loose. No one would ever know, not that that matters. Buying good quality basics for myself means I can change my outfit easily with a cheap scarf or big earrings. Bras are another thing I won't skimp on. It is far better to have 3 awesome bras, then a drawer full of crap ones. Get fitted, it will change your life, seriously. If you are busty like me, Sue from Buxom Envy is amazing. Go see her.
6 – Shoes
I hate sore feet. I buy the best sneakers for me and the best hiking boots. No expense spared. I try and buy the kids decent quality too. Online stores like Surfstitch will often have a sale and a sale on sale items. Shoes that were $120 often purchased at $35 – $50. Bargain. Late last year I found brand new sneakers in my sons size at the op shop, winner!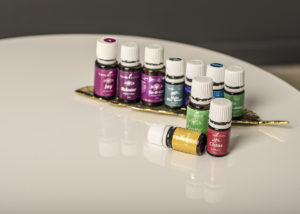 7 – Essential Oils
I buy the best, cold pressed and organic oils. Young Living is the brand I recommend. I like a chemical free home and body. Essential oils are my first aid kit, my perfume and my surface cleaner. Worth spending money on quality. Most oils on the market are full of chemicals or are so watered down that they lose any benefit. They seem very expensive at first, but they last ages and have so many uses.If you want to know more I am happy to help.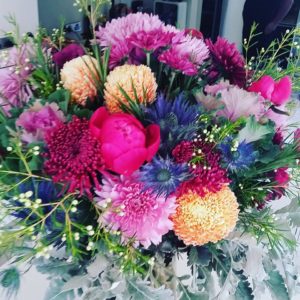 8 – Flowers
I buy flowers weekly, they make my home feel homely and they bring me joy. Sometimes they are from a florist, sometimes from the supermarket. If you can grow them I am envious. You don't need to spend much money.
So, that's where my cash goes!! haha. My good friend laughs when I tell her I am frugal. I am with some things and not others. It is all about what is important to you.
To help keep track this year I am doing two things :
1 –  Writing down every single thing I buy in a book. Recommended retail price and sale price. Tallying the amount at the end of each month. I got this idea from Beth at Almost Posh. It's amazing how quickly things add up. It helps keep you on track and see where you are wasting money.Beth does clothing and shoes, I will be doing everything. Today we spent $40 on a few groceries, in the book it goes.
2 – Using cash. I plan to take out the budgeted money each week and put my card away. Obviously some things will have to be paid via internet banking or paypal. Where I can I will use cash. Groceries especially. Pay pass is the devil LOL. It's so easy to lose track when paying by card.
I will check in down the track and let you know how these things went. I would love to hear your budget tips and hacks…
Much Love
Jazz – Just Wingin it
Wearing : comfy clothes and inner child oil
Diffusing : clarity
Listening to : Minions on the TV