I have a serious blog in the making, in the mean time …
20 – No matter where in the world you go, Irish bars are always a good idea
19 – No matter how much calming oil I sniff, or slow breathing I do, weird noises and abrupt commands over a P.A system on a plane, freak me the fuck out.
18 – Even at almost 41 the New Zealand accent just sounds like someone who needs a decent speechie. Though after working out that "chicken" was "check in", it was a constant source of amusement. Bec and Jazz becomes Bic and Jizz….what's not to love about having the nickname 'Jizz'!?
17 – You can gain weight on a walking/hiking holiday. Not just a little but enough that your pants no longer fit. Whoops.
16 – Women's bodies are amazing. All of them. Yes even yours.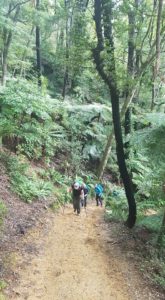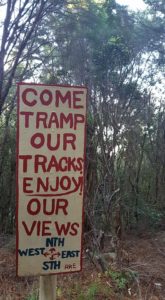 15 – Tattooists will roll their eyes when you ask for a fern tattoo, even though you feel like you're the first person on the planet to revel in their beauty when hiking.
14 – Friendships can be built on the simple fact that you don't annoy each other. haha! Obviously a lot more, but it's a perfect start.
13 – You can ruin a lifetime of vegetarianism quickly and easily, no I didn't eat the venison.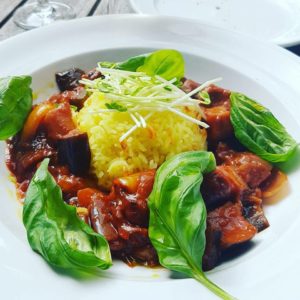 12 – The word 'bike' yelled out on a hiking track can haunt you in your dreams.
11 – The quietest people often have the most fascinating lives.
10 – made up card games can be fun, or was it the long island ice tea?
9 – Sometimes nature is so beautiful it takes your breath away. It's hard to capture the beauty with a phone camera, also hard to take a bad shot.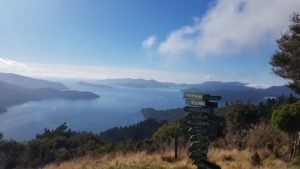 8 – The added hike to a lookout is absolutely worth it. Even if you feel like you might die.
7 – Eat the seafood. It's delicious.
6 – I always thought red and white mushrooms looked magical in photos, now I know they are.  I'm pretty sure I saw a fairy.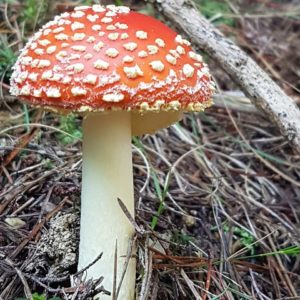 5 – After 11 days away from my husband, unattractive men start looking pretty good. Did I just write that? haha, sorry honey.
4 – At some point you will wish you were home with your boring routines and simple food. Then in the next minute have the best time of your life.
3 – coffee, great coffee is like great sex, addictive and delicious.
2 – Seeing a Mum cry talking to her babies on the phone,  is equally beautiful as it is heartbreaking, no matter their ages.
1 – Seeing someone play the tambourine with passion and Joy is absolutely wonderful and so hilarious. Thanks for the memories, it might be my next hobby.
Much Love,
Jazz