What's the obsession with flowers?
What's with all the flowers? Those who have known me for a long time will know I love and buy flowers often. It has been said to be "excessive", "indulgent" and even "a waste of my money". I usually reply that some people buy cigarettes, I buy flowers and leave it at that.
Every flower is a soul blossoming in nature – gerard de nerval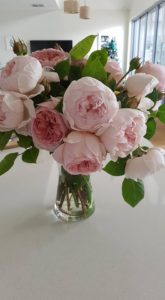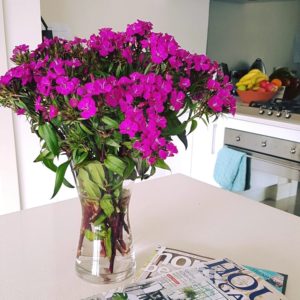 where flower blooms so does hope – lady bird johnson
Flowers are beautiful, romantic, pretty and a symbol of change and fertility. In nature flowers attract birds and bees for pollination.
I have memories as a child, Mum stopping and encouraging me to smell flowers. I have memories of picking sour sobs and being told that dogs did wees on them, that's why they taste like they do!! haha. I also have fond memories of my Nanna growing all sorts of gorgeous flowers in her garden. Her explaining all the ways they need to be cared for. My Nan was one of my favourite humans, we had a special bond.
After women, flowers are the most divine creatures – christian dior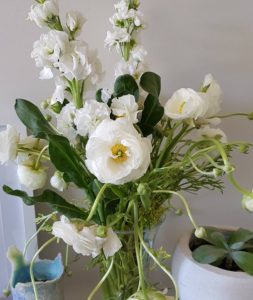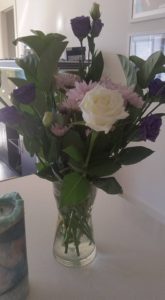 The earth smiles in flowers – ralph waldo emerson
Mum also collected and pressed flowers between the pages of heavy books. Do people still do this?
Anyway, back to the why…
Flowers remind me of my son Callum who died 8 years ago. He would always pick them for me. The month leading up to his accident he would collect flowers from the garden and carefully arrange them in a vase on the kitchen table. He was so proud and I knew it was the way he showed he loved and cared for me. Fresh every day, with the same big beaming smile on his face. When I look at flowers now, I see that smile. In some way the flowers are now my way of telling him I remember and I love him so very much. I loved him then and I still love him now.
If we could see the miracle of a single flower clearly, our whole life would change – buddha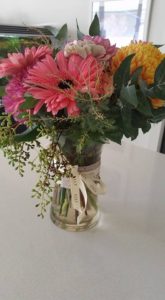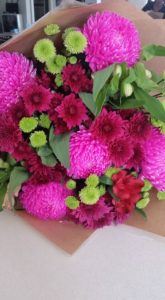 When you lose a child it leaves a gaping hole in the fabric of who you are. Some people fill that hole with drugs, alcohol and all sorts of things. Over time with kindness to yourself and effort you can weave or darn that hole with memories. At first it is hard to remember, then as the pain slowly lessens the good memories come back. I am so greatful for those memories.
Don't wait for someone to bring you flowers, grow your own and decorate your soul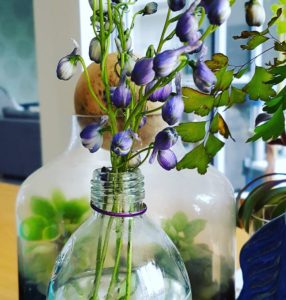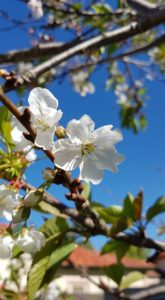 Callum loved nature. He loved trees, flowers, animals and creepy crawlies.
Flowers remind me that nothing lasts forever, to appreciate the beauty. To stop admire, appreciate, share and enjoy.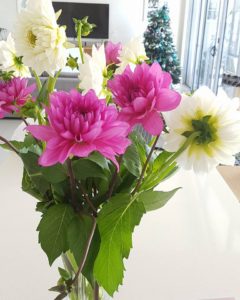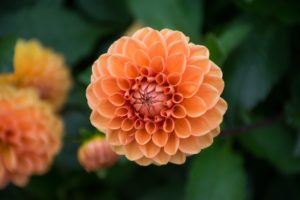 Just after the accident that Callum died in and my daughter Chelsea was permanently injured in, flowers flooded in from all over the country. Messages of support and kindness but most of all condolences.
I remember yelling at the nurses and maybe my Mum "get those fucking flowers out of here", at that time it felt as though people had lost hope for Chelseas survival and that I was pitied. There is nothing more gut wrenching than seeing looks of pity for you on the faces of strangers. It cements the pain. Of course I now realise people just wanted to show they cared and couldn't think of another way.
A few years passed and I could breathe again. I grabbed a pot from Bunnings and filled it with colourful flowers. Wrote "this is for Callum" on a Facebook post and picture. It might have seemed like a small thing or nothing at all to others, but it was a HUGE step for me on the road to wellness.
When you are depressed you feel so empty and hollow. To be able to appreciate and enjoy something you once enjoyed before is a significant change.
When I see my husband stop and smell the flowers with my youngest child it fills my heart with joy. She has brought me so much love and in some ways has helped heal a small part of my broken heart. With love anything is possible. By sharing with her a love of nature it keeps a part of Callum alive within our family. I will explain more to her as she gets older.
I want to be like a sunflower, so even on the darkest days, I will stand tall and find the light.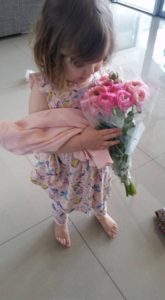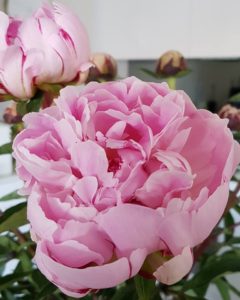 Whether it's wild flowers on hikes, planted roses in neighbours gardens, supermarket bunches or the most stunning blooms from my favourite florists , I am mindful of just how lucky I am to be able to stop and smell the flowers.
That is my obsession with flowers.
These are some of my fave florists  http://www.eastendflowermarket.com.au/
http://www.theblutulip.com.au/
http://www.ittybittybunch.com/