I remember a preacher at Church when i was young saying look at your hand, when you point at others you have three fingers pointing back at you. Basically don't be a judgmental fucker! Back then I didn't have much life experience, I was quick to judge others.
It was few weeks ago that someone remarked "that will be one of the worst decisions you'll make" I laughed to myself and thought "hahahaha, nope, I have made some monumentally bad ones". At the time I probably didn't think so, but one shit decision leads to another and sometimes before we know it we're in the thick of a life we never imagined for ourselves.
These days I choose to be the pilot of my life. I don't just let bad decision after bad decision flow me to places I don't want to be. I am trying to create a life of purpose. A life filled with good people who encourage, support and love me. People who celebrate my wins and hold space for me when I am down. Genuine, real, open people. People that fuck up and say "whoops that was me", People that do amazing things and say "wow, look what I have achieved". Grounded people. People that I admire, People that I have genuine connection with. In turn I hope to be the same kind of person.
There is a part of living a life with purpose that recognises quickly people that will enrich your life and people that will not. Living in love with no judgement doesn't mean we allow everyone in. It means trusting ourselves and our gut. Also recognising that people change and grow, sometimes together and sometimes apart. Tricky bit is being OK with that. I am OK with that. I've learnt to let go. Let Go. Let go. Trust that the Universe has my back.
I had a coffee with an old friend this morning, I trusted the Universe and my gut and we reconnected. Her light shines, even though she had made some bad decisions and bravely and openly admits that, there is something special about this woman. I am so proud of her and know her story has just begun. It's exciting and beautiful to see people become who they are meant to be. Gorgeous girl, you've got this. I believe in you. I see you.
Never miss the opportunity to say a kind word, if something comes to you, say it with love.
There have been small gestures of kindness and encouraging words that have been instrumental in my growth and have made up the fabric of who I am today. Sometimes we don't know the relevance til much later. Sometimes they become our inner monologue.
We are all just one choice away from a completely different life.
I have been quiet on the blogging front, I have been focused on my fitness, but also getting through Winter. Winter is TOUGH for me, I usually go into hibernation. Not just the Season but the time of year. August is my son Callum's birthday, unless you've just joined me, you will know Callum died 9 years ago, age 10. I would have a 19 year old son! I miss him a lot. I tend to compartmentalise my grief. Let it out and pack it away to live in Joy. Grief has no time frame. It has no rules, no mercy.
Just a few days ago something triggered my PTSD, grief overwhelmed me and I was fucking terrified of slipping into a long depression. I was also mad at myself, because i have worked so hard to be well and I felt I had somehow failed myself. What a dick! I preach to not judge, to live in love and forgot to apply those principles to myself. Who do I think I am? LOL
The upside to my sadness was seeing and feeling love from my friends and my husband. Sometimes I get so focused on achieving my own things that we get a little disconnected. It was nice to be reconnected. We all just want to be loved and connected.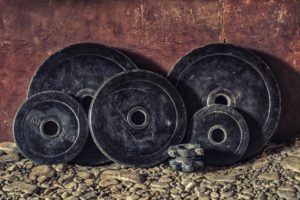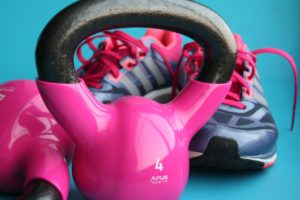 On a different note, I am getting lots of messages about my weight loss. A blog is coming. I just wanted to quickly say We are so much more than our bodies. That my weight loss journey started from the inside out. Yoga, meditation, self reflection, connecting to nature, connecting to good people, hiking. It's actually a lot less about the actual weight and more about my outside reflecting the good choices I am making for my life and my body. Those who know and love me know I truly believe happiness is what is inside, not how big or small our bodies are. What you do is your business, as is what I do. Being obese, drinking all the time was a reflection of my poor mental health at times, but also a protective mechanism for a broken heart. The weight protected me. I no longer need a physical barrier and layer of fat to protect me from others and sadness. I am free to be whatever version of myself I chose and right now I am enjoying the physical freedom that a smaller body brings. You do you the way you like, I'll do me, my way. I'll just be over here loving myself, minding my own business.
Let's all be kind to ourselves this upcoming week and kind to others. I would love to hear if something happens that makes you have faith in people, or if you do or say something that makes someone else's world a little brighter. Much love as always.
Jazz
Diffusing : Egyptian Gold
Wearing : Sensation
Listening to : my little one demand snacks!