Why are you so happy? Why are you so positive? I don't know how you do it. I would be rocking in a corner in a mental asylum…
These are the things people say to me, not once, not years ago, now and often.
I am fucking excited about everything. Those early days after my sons death and my daughters slow recovery were like a nightmare that I felt would never end. Grief is exhausting. "Coping" is exhausting.
I have spoken of my journey to recovery so many times. I have spoken about how it feels to lose a child. I have spoken of how debilitating anxiety, depression and PTSD are…
But now what?
Being mentally well for me feels like a second chance at life and I am going to live the fuck out of it!! It really is like I died and am now back, with a second chance. I am so very greatful. Things could have been very different for me.
With less than 4 weeks til I head off to New Zealand, with a fab bunch of women, I am looking at what this might bring for me. We all know the greatest things come when we take a risk. When we face our fears head on and dive in head first.
Fear has left the building and now I am in excited as hell mode!! Lookout New Zealand, Jazz is coming and I am pumped.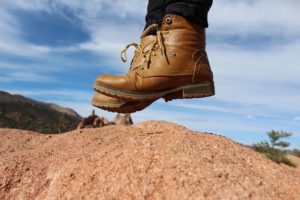 Today on one of our training hikes we all spoke and shared parts of our lives, parts of ourselves and our journeys. Hiking for exercise is , well exercise. Hiking for growth and change is a different thing all together. When we remain open, open hearted and open minded it allows us to grow. My goodness, its only 3 months into this year and have I learnt some tough lessons!
I am so very greatful for a few amazing women in my life who reassured me when I felt very confused earlier this year. I am greatful for Dani and her life changing Dru Yoga. I am greatful for my husby who is undergoing his own changes.
I had written 3 blogs, none of those spoke to me as the one to share this weekend. So, here we are and I just want to encourage you to take a leap of faith and try new things. Meet new people, do things that make your soul come alive.
I am drawn to people with passion. Passion for food, passion for exercise, passion for model trains? haha, maybe not model trains. When you find the things that light you up, go nuts, do them til they no longer bring on that excitement. You are the writer of your own novel, you can at any given time, change how the story ends. 
When you find people that bring genuine care and light to your life, love them, love them hard. Appreciate them, tell them.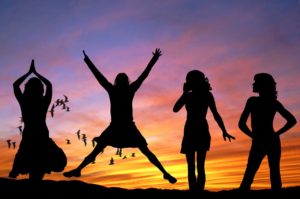 Much Love from this crazy, excited adventure woman, who is often just wingin it, and sometimes 'absolutely killin it' . What's setting your soul on fire at the moment? I'd love to hear.
Jazz