This is hard to say but,
I am just a pretend adult. 41 years old and still waiting for the day when i feel like a grown up. Do i get a special email, a text or a visit from men in suits? Do I get a card or a song? Tell me when you knew  🙂 
I don't know how to keep a perfect home, be a perfect Mum, I don't know recipes off by heart. I don't care for school gate gossip. I don't care for filling every moment of my child's life with sports, music or extrafuckingcurricular activities. They can choose those things, but i won't insist. I don't know all about current world events, hell, I don't even watch the news.
Conversations about investments and stock market go straight over my head, i might smile and nod, but I'm secretly wondering about what you might look like naked, whether you've danced in the rain or if you eat cereal for dinner. I am an imposter.
Sometimes I think you have noticed. I stand awkwardly in a social circle as I listen to your adult chit chat. My mind wanders off and I notice your pretty red shoes that match your pretty red lips. I notice that you stand tall, i notice that you fiddle with your wedding ring and glance to the side at the skinny blonde with the perfect tits.
I notice that behind your loud laugh and big smile are sad tired eyes. I wonder if you might be a pretend adult too?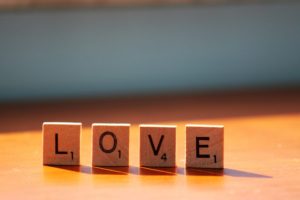 My daughter says "you're not a real grown up Mum" and I whisper "I know honey, but I love you bigger than the whole wide world" and she runs off to dance and twirl to the daggy music from my younger years, played over and over on Youtube.
I am just a pretend adult. I don't care what car you drive, whether you earn $25,000 or $250,000. I don't care if you eat all day long or like a little bird. I don't care for revenge or karma or any such things.
I say swear words as easily and readily as "I love you". I hug people tight and sometimes for too long. For as much as much heart bursts with love it also breaks with loss. I know how fragile life is and don't take any day for granted. I sometimes think that you don't know these things. Do you know this could be your last day?
Grow up sounds like grow old. I want to be the woman at 90 years old,  with the cheeky glint in her eyes whispering "I am just a pretend adult you know".
Much Love,
Jazz – Just wingin it