He knows the sadness in my eyes, he knows the way I break, the way I bend, the way I change.
He knows that I want to hide in my bedroom slipped between blush linen sheets, not speaking, naked and warm laying still. Maybe if I lay there long enough I might disappear?
He knows that in the next moment I want to run, far, far away, where I am a stranger, no one knows my name, no one knows my story….Oh how I want to run.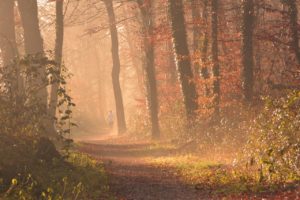 He sees the look in my eye when the thing that I gave my heart and soul to I no longer give any fucks about. "I'm conflicted" I say , he says with caring eyes "I know gorgeous, I know".
All or nothing. Intense and passionate. Broken or so so strong. Excited, so excited, bored so so bored. These are the months of August and September for me.
When you look in the mirror what do you see? I see beauty and no beauty , curvy or fat, fresh faced or old, kindness or irritation….what does he see?
He calls me gorgeous like it's my name. He sees the crazy, he sees the sane, he sees it all and still chooses me. He knows me.
What did I do to deserve him, or him me?
He knows that some days I struggle to breathe and others I breathe life to the world. That my light is small or my light shines like a beacon to the heavens.
He holds me close and listens to cries of pain, not once but over and over again.
He knows me, he sees me. He breathes with me til it's OK again.
I chose him. I choose him every day. He chose me. He chooses me every day. That is the miracle. That is love.
Much Love to you all,
Jazz